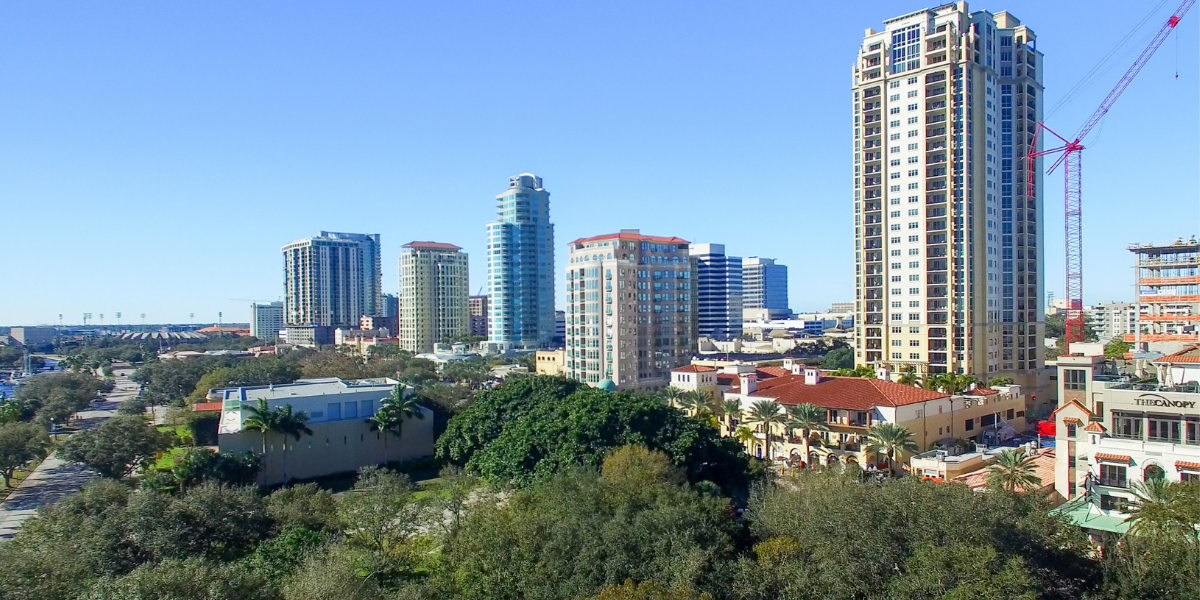 Mon - Fri: Call Center 8:00AM-8:00PM
Saturday: Call Center 8:00AM-8:00PM
The Ticket Clinic Pinellas County
Our experienced traffic ticket lawyers believe that almost any case can be won. First, we will carefully examine the evidence and other factors involved with your case. Then, we will diligently look for every way possible to reduce your fine and minimize the effects on your driving record and insurance rates. Under certain circumstances, we may even be able to get your ticket dismissed, entirely. The knowledgeable traffic ticket lawyers at The Ticket Clinic in Pinellas County will do whatever it takes to ensure the best possible outcome for you. We have successfully handled all types of traffic violations in the state of Florida for over 30 years.
Hire a Traffic Offense Attorney in Pinellas County at The Ticket Clinic
The Ticket Clinic traffic ticket attorneys handle many different types of traffic related issues such as:
Careless and reckless driving
Driving after consuming alcohol if the driver is under 21
Driving while license has been suspended or revoked
Driving under the influence (DUI)
Driving while impaired (DWI)
Driving with a blood alcohol level of .08% or greater
Driving with expired registration
Felony death by vehicle
Hit and run
Manslaughter or negligent homicide involving a motor vehicle
Speeding to avoid arrest
Speeding in a construction zone
Speeding in a school zone
Racing
Failure to yield to emergency vehicle
Failure to yield right-of-way
Failure to have liability insurance
Failure to stop for a siren
Passing a stopped school bus
Running a stop sign
It's important to understand that just because you've been charged with a traffic offense, doesn't necessarily mean that you are automatically guilty. You have the right to question the validity of the charges leveled against you. The knowledgeable car crash lawyers at The Ticket Clinic in the Pinellas County Area are here to help you plead your innocence and confront the evidence. Our lawyers know the Pinellas County traffic court system and exactly what needs to be done to help you get the best possible outcome. Depending on your situation, you could get a reduced fine, less impact on your driving record and insurance rates or, in some cases, get your charges dropped altogether.
Call The Ticket Clinic at 1-800-CITATION
We accept Visa, Mastercard, American Express and Discover for your convenience.
Under certain conditions, a ticket could cost you thousands of dollars in higher insurance premiums. Those insurance rate hikes will continue for more than 3 years after you pay that traffic ticket in Pinellas County. That's why it can be so crucial that you effectively defend yourself against a traffic ticket, even if it's your first violation.
Also read Violation Points and How to Reduce the Impact of a Traffic Ticket
Does The Ticket Clinic have Traffic Ticket Lawyers and DUI Attorneys near me?
The Ticket Clinic has traffic ticket lawyers and car crash attorneys located right in Pinellas County who are here to help you. We can show you that hiring an attorney does not necessarily have to be expensive. At The Ticket Clinic our fees are reasonable especially if you consider the cost of the ticket, increased insurance premiums, and other various costs that could be involved in your situation. It costs you nothing to talk to someone at The Ticket Clinic. We offer FREE phone consultations to drivers in Pinellas County. Take steps to protect one of your most valuable assets, your driver's license. Don't risk jeopardizing what the state of Florida considers to be a privilege, the freedom and convenience of being able to drive.
Traffic Ticket Lawyers at The Ticket Clinic in Pinellas County Fight Your Case
Being cited for a traffic offense in Pinellas County may be more complicated than you think. Paying the fine isn't your only concern. The Florida DMV will place points on your record for most traffic infractions. If you already have a critical number of points, you could have your license suspended or revoked, depending on the circumstances. The traffic ticket lawyers and auto accident attorneys at The Ticket Clinic in Pinellas County are here to help you try to lessen or, in some cases, avoid the consequences by getting the traffic citation dismissed.
Whatever your circumstances may be, whether you have a spotless driving record, or have an accumulation of points piled up, you need to do what is in your best interest going forward. If you have a clean record, you want to keep it that way, if possible. On the other hand, if you already have points on your record, one ticket could lead to loss of your license or much higher insurance rates among other negative consequences. Let the traffic violation attorneys and car crash lawyers at The Ticket Clinic in Pinellas County Area show you how to best protect your driving record and reduce the negative effects on your future.
Just how many traffic tickets are handed out in Pinellas County? Our traffic ticket lawyers crunched the 2017 traffic citation data, read more in our report.