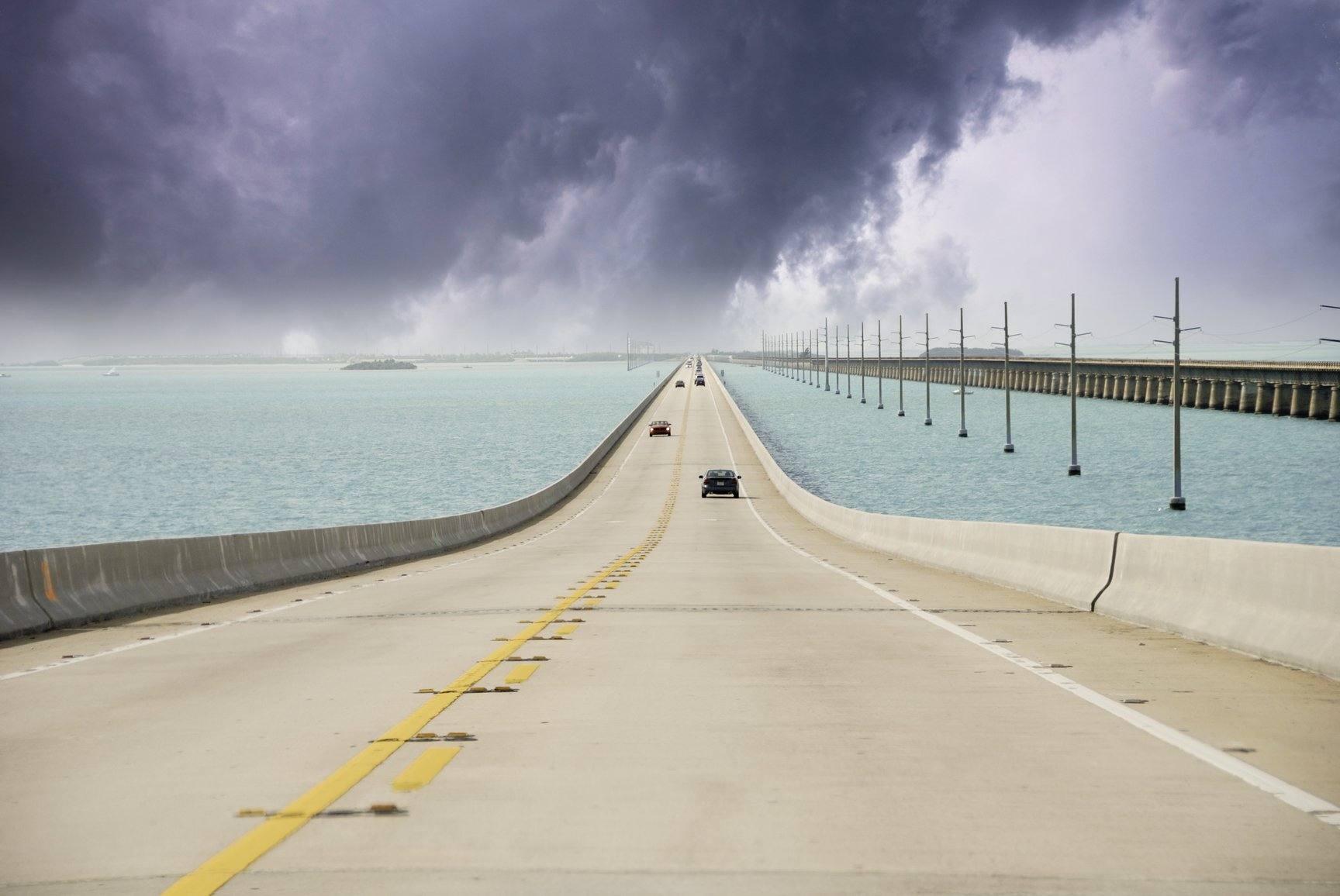 Traffic Ticket Attorney Islamorada
The Ticket Clinic Islamorada close to you to help you with any kind of traffic ticket offense, including DUI. If you need a traffic ticket attorney in Islamorada, we have successfully handled all traffic violations in the County and the State for 30 years.
Traffic Ticket and Car Accident Lawyer Monroe County
If you've been involved in an traffic accident or been charged with a traffic offense, an experienced car accidents lawyer in Islamorada can help you avoid or reduce conviction, points in your driving record and driving school. That makes the difference in keeping your insurance premiums down and your driving record clean. Our Islamorada traffic attorneys have successfully defended drivers charged with:
Speeding to avoid arrest
Speeding in a construction zone
Speeding in a school zone
Failure to yield to emergency vehicle
Failure to yield right-of-way
Failure to have liability insurance
Failure to stop for a siren
Passing a stopped school bus
Running a red light
Running a stop sign
Islamorada / Monroe County DUI Attorney
If you've been charged with a DUI your license can be revoked, your car can be impounded and you may even get jail time. Contact a Islamorada DUI attorney immediately to defend you. We represent clients in court charges for:
Careless and reckless driving
Driving after consuming alcohol if the driver is under 21
Driving while license or registration has been suspended or revoked
Driving under the influence (DUI)
Driving with a blood alcohol level of .08% or greater
Driving with expired registration
Felony death by vehicle
Hit and run
Manslaughter or negligent homicide involving a motor vehicle
How much The Ticket Clinic cost?
Hiring a lawyer does not have to be expensive. At The Ticket Clinic, our fees are reasonable, especially when you compare them to the cost of the ticket and the increase in insurance rates.
It costs you nothing to talk with us about your case. We offer FREE phone consultations to Islamoradadrivers and we'll give you an immediate assessment of your situation. Protect your driver's license.
We accept Visa, MasterCard, American Express and Discover for your convenience.
What Our Clients Are Saying…
"I don't know how I can even say how greatful I am for the great work you did winning my case. So, all I can say is Thank you! Thank you! Thank you!, Thank you!, Thank you!!" Thomas J.
-
"I just wanted to say thank you! Your firm not only got all my daughters charges dismissed, but there were no court costs or even driving school! She had definitely gotten herself into some trouble and I cannot believe the outcome was this good!! Thank you again! I will recommend you to anyone that asks. I don't know if there are any website for reviews on law firms, but if there is let me know so I can say how excellent your firm is." Yelp User
-
"Wish I could rate them 10 stars..took care of ticket,cheaper than what the ticket would had cost, no points, no school, I am blown away, fantastic job done by these guys at a very reasonable price, sorry I can't give details because I am ashamed of my stupidity, luckily I learned my lesson and it was only a trap." Roberto C.
-
"I will use you time and time agian. Have recommended you to several family members and friends thank you so much I am very very happy with the outcome but I don't plan on getting any more tickets! Again thank you Ticket Clinic." Lisette R.
-
"They are just the best... From the people answering the phone (yes actual well spoken and courteous people) to the assistant that attended me when I visit their offices at South Dixie Highway and 22nd." Jamie C.
-
"The convenience is my favorite part! Entered my ticket online and paid. My ticket was $200+ ..They went to court for me and my ticket was dismissed. Emailed me confirming everything was taken care of and that was that! I do believe this is a case by case basis. I have a very good driving record so I'm happy I didn't have to waste my time with this. Highly recommend!" Kathy V.
-
"I just called them on the phone. I provided the information regarding my ticket which I felt was not my fault in an accident I was involved in. They took care of it and I didn't have to show up to court. No points, no ticket. Well worth what they charged me." George A.
-
"I was pleased to receive your letter of February 21, 2017 advising me that all charges against me were dismissed by the Court. I am very pleased how the Ticket Clinic handled my case. I definitely will recommend the Ticket Clinic to friends and neighbors should they be issued a traffic ticket. Many thanks again for solving my problem." Wolfgang H.
-
"In a world where people always seem to want to register complaints, I thought I would take a moment and register my extreme satisfaction with your company and especially for Miss T! She is extremely helpful, courteous, and knowledgeable and she is a pleasure to do business with!" Jeff M.
-
"Great Job!!!!! Keep up the great work.We are extremely impressed with your performance. :)" Lionel O.
-
"I wanted to thank you and your firm for the great job you did with my case. I'm extremely grateful that your firm worked so hard on my case to get it dismissed. I will definitely write an awesome REVIEW for the phenomenal work your firm did!!!" Elizabeth B.
-