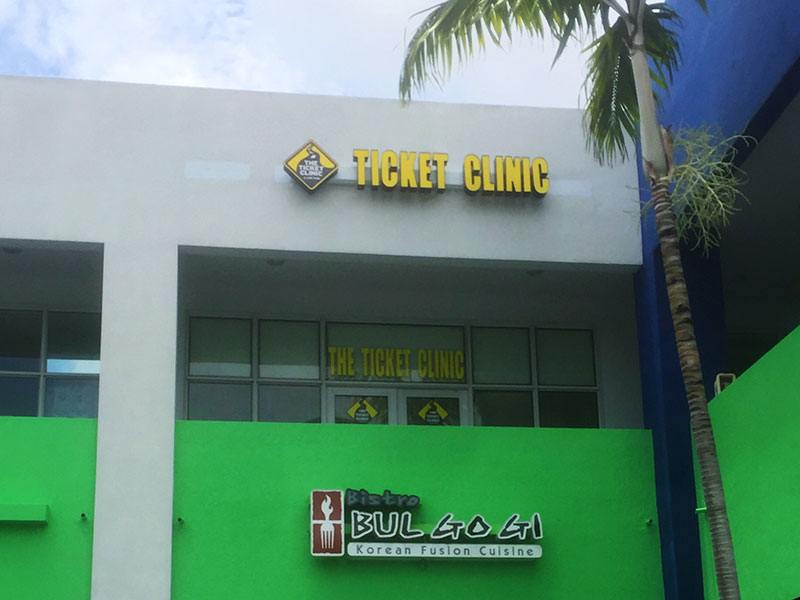 Address
1450 NW 87th Ave, Ste 208
Doral, FL 33172
Mon - Fri: 9:00AM-6:00PM
Saturday: 9:00AM-2:00 PM + Weekend Call Center Hours 8:00AM-8:00PM
The Ticket Clinic Doral
A traffic ticket in Doral is not a simple matter. Paying the ticket does not make it go away. The Florida DMV puts points on your license for most traffic infractions. The Ticket Clinic in Doral is near you to help you fight those traffic tickets.
Doral Car Accident Attorney
The bad news is you had a car accident. The good news is there are numerous procedures available to avoid traffic-ticket conviction, only known by an experienced Doral car accident attorney. Whether you have a spotless driving record or one that's already questionable, you need to keep those points off your Florida license.
Should you hire a Doral auto accident attorney?
Yes! Traffic violations could cost you thousands of dollars in higher insurance premiums. Those insurance increases stay with you for more than three years after you pay that Doral ticket. That's why it's vital that you defend yourself against a traffic summons, even if it is only your first violation.
Why The Ticket Clinic Doral?
We believe that almost any case can be won. We'll probe the technicalities, looking for every possible way to get your fine reduced and minimize the effect on your driving record. In some cases, we may be able to have the ticket completely dismissed. We'll do whatever it takes to ensure the best possible outcome for you.
Check out our Traffic Ticket Report For Miami-Dade
Just how many traffic tickets are handed out in Miami-Dade? Our traffic ticket lawyers crunched the 2017 traffic citation data, read more in our report.
Click Here to Get Started