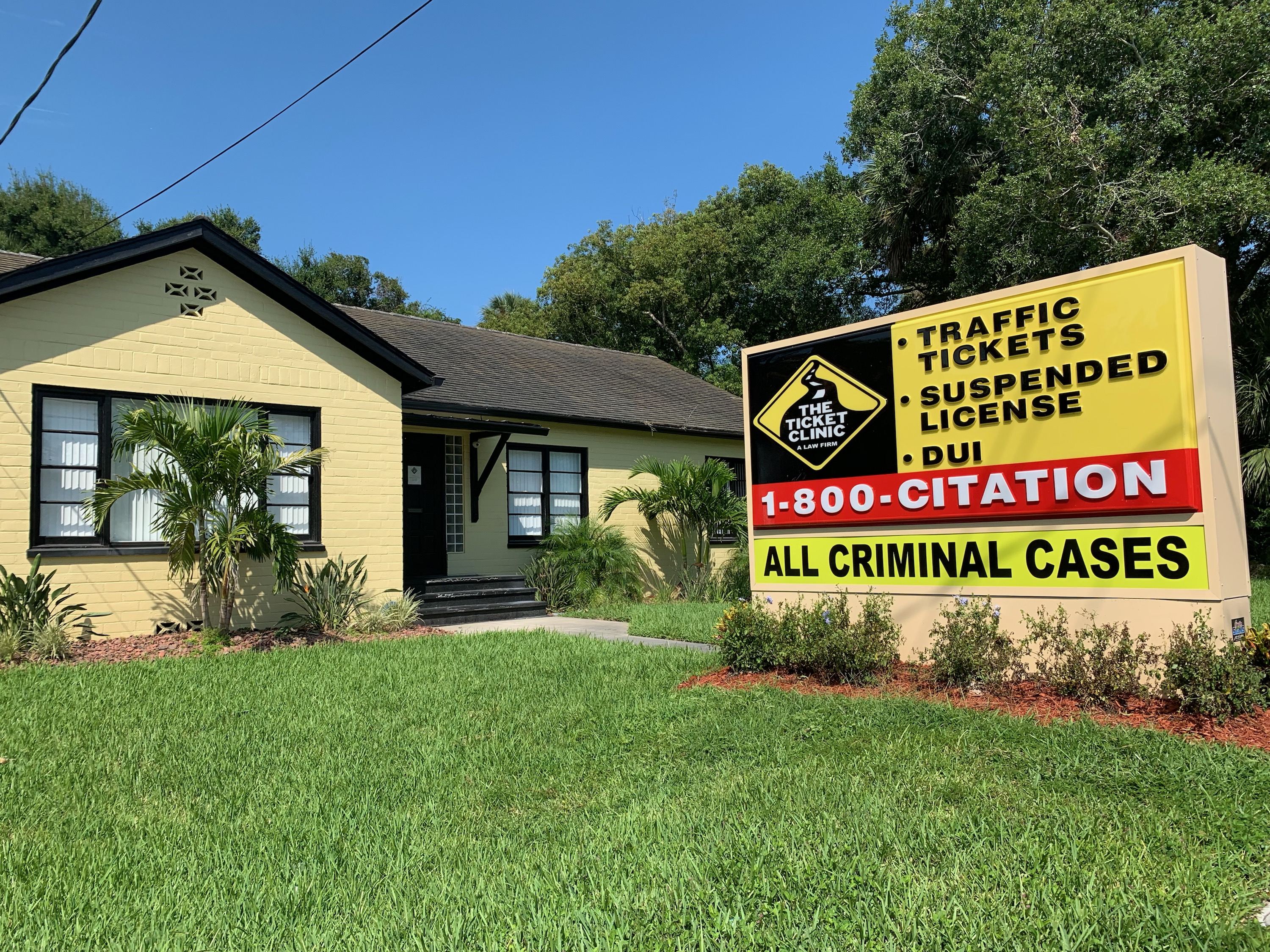 Address
944 S Ridgewood Ave
Daytona Beach, FL 32114
Mon - Fri: 8:00AM-6:00PM
Saturday: Office Closed Weekend Call Center Hours 8:00AM-8:00PM
Traffic Attorney Daytona Beach
The Ticket Clinic Daytona Beach office is near you! If you need a traffic attorney in Daytona Beach, we have successfully handled all traffic violations in the County and the State for 30 years, including DUI.
DUI Attorney Daytona Beach
DUI charges can result in getting your license revoked, car impounded and even jail time. Contact a DUI attorney in Daytona Beach immediately to defend you. We represent clients in court charges for:
Careless and reckless driving
Driving after consuming alcohol if the driver is under 21
Driving while license or registration has been suspended or revoked
Driving under the influence (DUI)
Driving with a blood alcohol level of .08% or greater
Driving with expired registration
Felony death by vehicle
Hit and run
Manslaughter or negligent homicide involving a motor vehicle
Daytona Beach Traffic Attorney
If you've been involved in a traffic accident or been charged with a traffic offense, an experienced car accidents lawyer in Daytona Beach can help to keep your insurance down and your driving record clean. Avoid or reduce conviction, points in your driving record and driving school by hiring a local Daytona Beach traffic attorney.
Our Daytona Beach traffic attorneys have successfully defended drivers charged with:
Speeding tickets
Speeding to avoid arrest
Speeding in a construction zone
Speeding in a school zone
Racing
Failure to yield to emergency vehicle
Failure to yield right-of-way
Failure to have liability insurance
Failure to stop for a siren
Passing a stopped school bus
Running a red light
Running a stop sign
How much The Ticket Clinic cost?
Hiring a lawyer does not have to be expensive. At The Ticket Clinic, our fees are reasonable, especially when you compare them to the cost of the ticket and the increase in insurance rates.
It costs you nothing to talk with us about your case. We offer FREE phone consultations to Boynton Beach drivers and we'll give you an immediate assessment of your situation. Protect your driver's license.
We accept Visa, MasterCard, American Express and Discover for your convenience.